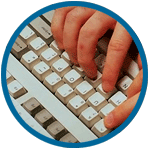 If you don't follow the homebrew scene for classic gaming systems, you'll be pleased to learn that hobbyists are hard at work creating new titles for your favorite systems. The most popular system that homebrew programmers target is the Atari 2600, but many other systems get attention as well, such as the 5200, 7800, Lynx, Jaguar, ColecoVision, and Vectrex. This page tracks games currently in development for classic Atari systems so that you can easily follow their progress and make a wish list of games you hope to play in completed form.

For each game we include screenshots, some general information about the game, who's creating it, and a link to an official development website if one exists. The development of many games is also discussed in our forums, which is an excellent way to give authors feedback while a game's development progresses. If you are a developer working on a game that is not listed here, please contact us.

For more information, click on a game's title.