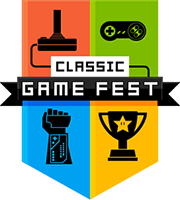 Join AtariAge at this year's Classic Game Fest, taking place in Austin, Texas on July 25th and 26th. Now in its 8th year, Classic Game Fest has become one of the largest retro video game conventions in the country. Last year's event (greatly expanded from previous years) featured more than 25,000 square feet of retro gaming awesomeness and attracted over 4,500 enthusiastic attendees from all over Texas and around the world. Come celebrate the biggest retro video game convention in Texas during two days of exciting classic video games, retro game tournaments, costume contests, live video game music, and more!

Several special guests have been announced for this year's show, including Richard Garriott (co-founder of Origin Systems and creator of the Ultima series of role-playing games), Starr Long (long-time past and present collaborator with Richard Garriott), Howard Scott Warshaw (author of the 2600 games E.T. The Extra Terrestrial, Yars' Revenge, and Raiders of the Lost Ark), and Ernest Cline (author of Ready Player One and the upcoming novel Armada).



AtariAge will be present at the Classic Game Fest with a large number of Atari 2600, 5200 and 7800 systems setup for play all weekend. You'll be able to try out some of the latest homebrew games, upcoming games to be released later this year, and other games currently in development. Please visit the Classic Gaming Fest website to learn more about the event. We've also setup a Classic Game Fest Forum, where you can discuss the show with other AtariAge members who'll be attending! If you're attending and would like an AtariAge badge with your forum handle (and an AtariAge lanyard), please visit this forum thread.

Discuss online: 22 comments in 2015 Classic Game Fest Forum


The Atari 2600 Encyclopedia Volume 1 is a new book containing detailed information and imagery of Atari 2600 games, the first of a planned four volume set. The book is authored by Derek Slaton (whose credits include the Sega Master System Encyclopedia) and features imagery designed by Darren Doyle. The first Atari 2600 Encyclopedia volume is just over 400 pages and covers the first 100 titles for the Atari 2600, with each game receiving a four page full-color spread. The games each feature a lengthy writeup, screenshots, box/cartridge/manual scans, and the book contains a host of other features, such as Activision patch scans, catalog examples, and for the iBooks version, gameplay footage. US Amazon site and retails for $50 (although Amazon runs specials so the price will often be lower). If you'd like a digital version of the book, you can purchase a PDF from Sellfy for $9.99, or an iBooks version for $12.99. Plans are to have the book available on the UK Amazon site, hopefully the end of May. You can discuss The Atari 2600 Encyclopedia with the book's author in our Atari 2600 Forum.

Discuss online: 192 comments in Atari 2600 Forum


AtariAge user apemaster from Yoda's Video Arcade has announced a new game called Retrory. Retrory is a memory card matching game, where you find pairs of matching cards by turning them over. This is a physical game, as opposed to a video game, featuring 80 cards (40 "pairs") and a 12-page full-color instruction booklet, packed in a 2600-style box. The cards themselves are 6cm x 6cm (2.4") square and are about 2mm thick. Each card is double-sided and full-color printed, with a canvas-structure finish. Atari 2600 Forum.

Discuss online: 82 comments in Atari 2600 Forum


Mike Kennedy from GameGavel.com has purchased the Atari Jaguar tooling to produce console shells for the upcoming RETRO VGS project. Before these molds are repurposed for RETRO VGS, a limited run of translucent Jaguar console shells and cartridges is being produced for anyone who is interested. It's unlikely these shells will be produced again in the foreseeable future, so if you want a clear Atari Jaguar console shell, now's the time to purchase one! The price for each translucent console shell is $45, and translucent cartridge shells are $8 each. These prices include shipping in the USA, with international shipping costing extra.

You can see a video of the Atari Jaguar molding arriving at their new home on the RETRO VGS Facebook Page. Below are two photos of the molds after they were delivered to the injection molding company (click for larger images): Atari Jaguar Forum, where you can also discuss the shells with Mike Kennedy and other Jaguar fans. Orders must be received by 8am Monday Morning Pacific Time!

Discuss online: 423 comments in Atari Jaguar Forum


Beta Phase Games has announced the discovery of an Atari 7800 port of the arcade game Toki. In Toki you play the role of an ape who can kill his enemies by spitting at them. In the course of this platform game, you can also collect power-ups that give you improved abilities, such as making your spittle larger or allowing you to jump higher. The 7800 port of Toki is fairly faithful to the original arcade version, but the final level is not present, likely due to space constraints. The swinging vines in the arcade version are also absent from the 7800 version, which is most likely intentional as well.



The game as found (labeled Beta 2) is currently a PAL-format game and does not run properly on NTSC 7800 consoles. However, work is being done to see if the game can be converted to NTSC. The team hopes to release Toki in cartridge form, followed about a month later by a ROM release. AtariAge user CPUWIZ has posted photos of the game running on one of his consoles.

The Atari 7800 version of the game was discovered on a computer (purchased on eBay) owned by a former Atari employee. Several other games were also found, including Klax (7800), Hotdog (Lynx), Road Riot 4WD (Lynx), Poker (Lynx), Relief Pitcher (Lynx), and an as-of-yet unannounced title. You can keep abreast of this development by reading the Toki Prototype For 7800 Discovered thread in our Atari 7800 Forum.

Discuss online: 208 comments in Atari 7800 Forum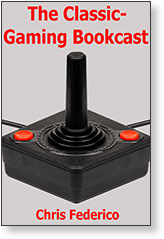 The Classic-Gaming Bookcast is an entertaining eBook about old video games. If you enjoy what's commonly known as retro-gaming, you'll have a lot of fun reading these forty game-specific chapters. The prose is lively, provocative and often humorous. The book even contains strategies, insights and philosophies. "I didn't want it to be like any other game-related book out there," says the author, Chris Federico (Chris++ on AtariAge).

The featured games are on the following platforms:
Arcade
Atari 2600 Video Computer System
Atari 8-Bit Computers
Atari Jaguar
Commodore 64
Commodore VIC-20
Magnavox Odyssey2
Mattel Intellivision
Texas Instruments TI-99/4A
The cost is only 99 cents. At its main site of publication, Smashwords, one purchase allows access to all formats, including .mobi for Kindle devices and .epub for most other popular reading gizmos. You can also find The Classic-Gaming Bookcast at Barnes & Noble, iTunes, and Scribd.

Discuss online: 28 comments in General Chat Forum


Marc Oberhäuser of Freelancer Games has announced he is taking orders for his Atari 2600 Trading Cards Series 1. The first series with 50 cards features the original Atari releases from 3-D Tic Tac Toe to Gremlins. The front side of a card shows the original release box art, while the back contains facts about the game, the front label, the cover of the manual, and a screenshot from the game. The cards are printed professionally and include a box for storage.

Atari 2600 Forum. Marc has also created trading cards for the Intellivision and Atari 7800.

Discuss online: 56 comments in Atari 2600 Forum


Everybody's favorite fabled frosty firefighter is back! But so are those pesky fireballs and they're hotter than ever! This year they've kidnapped Santa and some of his helpers, so it's up to you to put out the fireballs and rescue your friends from their fiery fate. Your first frosty adventure was just a warm-up - now there are all new levels to conquer and challenges to face! Fortunately, you've found some new magic in that old silk hat of yours. Can you stay frostier, fight your way to the fireballs' frigid fortress and freeze those fiendish flames?

After a seven year hiatus, the AtariAge Holiday Greeting Cart returns! We're proud to introduce Stay Frosty 2 as the 2014 AtariAge Holiday Cart. Stay Frosty 2 is arguably the most advanced platform game to ever grace the Atari 2600, taking advantage of our Melody cartridge platform to push the Atari 2600 to its limits. Stay Frosty 2 is the sequel to Stay Frosty, which appeared in Stella's Stocking, the 2007 AtariAge Holiday Cart. Stay Frosty 2 features 32 unique levels (and a total of 128 levels), new enemies and dangers, new power-ups, and many surprises!



In addition to Stay Frosty 2, we have a SECOND holiday-themed game this year! We're also introducing The Byte Before Christmas, a collection of four Christmas-themed games in one cartridge: Santa's Scabs, Christmas Adventure, Bell Hopper, and Naughty List. Do you have what it takes to save Christmas?

Also in the new lineup is THREE·S, an Atari 2600 conversion of the popular Threes! mobile puzzle game, written by veteran Atari 2600 programmer Thomas Jentzsch. THREE·S is an addictive tile-based puzzle game, and a must have on the 2600 if you enjoy games of this nature! The iOS version of Threes! was just awarded Apple's 2014 Game of the Year. For Atari 7800 fans, we have two new games: K.C. Munchkin, a port of the Odyssey 2 game that resulted in a lawsuit against Magnavox by Atari, and Astro Blaster, a port of the arcade game of the same name. Both of these new titles were programmed by Bob DeCreszenzo, who has a remarkable track record in producing games on the 7800. And finally, we now have the AtariVox+ Speech Synthesizer in stock!

You can learn all about these releases and how you can get them in time for Christmas by visiting the AtariAge Store.

Discuss online: 169 comments in Atari 2600 Forum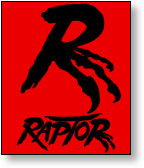 Atari Jaguar developers Reboot have released two new packages designed to aid Jaguar development, RAPTOR and RAPTOR Basic. RAPTOR is a high performance RISC-based API designed to leverage the performance of the Jaguar's custom RISC chips in an easy and flexible manner, allowing the software developer to spend more time following their vision instead of wrestling with the hardware. Several examples are included, taking the user from a simple 'Hello World' to a complete game. RAPTOR Basic is a merging of RAPTOR into a BASIC language, specifically designed to lower the bar of entry to Jaguar programming in a similar way to what batari Basic and 7800basic have done for the 2600 and 7800 respectively. RAPTOR Basic is based on EhBASIC 68k.

Reboot intends to continually update both RAPTOR and RAPTOR Basic with new features over time. You can discuss these new Jaguar tools with Reboot and other AtariAge members in our new RAPTOR API and RAPTOR Basic forums, where you can also find links to the latest versions.

Discuss online: 50 comments in Atari Jaguar Programming Forum


It is Christmas time once again and the third annual Carol vs. The World! Championship is upon us! Throughout the entire month of December, all boys and girls--naughty or nice--will have the opportunity not only to earn bragging rights, but to win actual prizes! At stake, like always, is a one-of-a-kind edition of the game Christmas Carol vs. The Ghost Of Christmas Presents, made exclusively for the player with the highest score. There's prizes for players of all skill levels and many other surprises!



Christmas Carol vs. The Ghost Of Christmas Presents is an original game concept, designed and programmed by James Pujals for the 1980s Intellivision game system. It follows the adventures of Carol Greenleaf, Santa's most resourceful elf, as she tries to recover the presents stolen by an Evil Snowman, and save Christmas for the children of the world. The game was originally released at the Classic Gaming Expo in 2012, and went on to become a smash hit in the retro-gaming community, voted Game Of The Year by retro-gaming enthusiasts of AtariAge.

To enter the contest, there's nothing to buy and no registration is required. Whether you play the game cartridge on an Intellivision console, or the ROM edition on a PC or Mac, it's all the same. Just send us a photo or screen-grab of your score and you're in! You can learn more about the game and how to enter the contest by viewing the complete details on the official contest page. To discuss the contest with other AtariAge members and Intellivision enthusiasts, please visit our Intellivision Forum. Good luck!

Discuss online: 638 comments in Intellivision / Aquarius Forum


May 29, 2015
Did you know?
The fourth and final Swordquest game, Airworld, was never finished.
Contests
Mailing List