Kabobber Manual Contest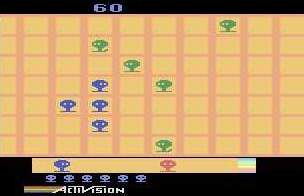 Since Kabobber was not officially released, there is no instruction manual. It's up to YOU to figure out the gameplay, scoring, etc., and write your own manual. The best instruction manual submitted by Sunday, Midnight CST, April 30th will win a free copy of the Twin Galaxies Official Video Game & Pinball Book of World Records, courtesy of Walter Day, editor and President of the Twin Galaxies Electronic Gamers League.
UPDATE:

The contest is over! Thanks to everyone who submitted a manual. The winner is Dave Giarusso, who created two tri-fold style .jpgs in the traditional Activision style. You can see his creation in the 2600 manual archive.