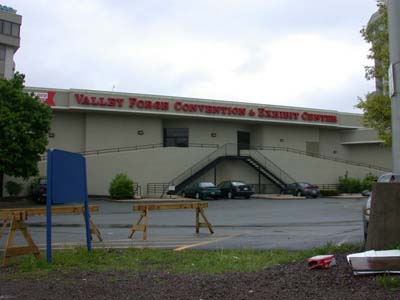 Here's an outside shot of the Valley Forge Convention Center, which is where Philly Classic 3 was held. It was a very spacious venue, allowing people plenty of room to walk around, and you could easily spy the entire floor (useful when trying to hunt someone down!) The convention space also goes underground, and there were other events taking place simultaneously in the center. There are several large hotels located on the same property, two of which you can barely see on the left and right edges of this photo.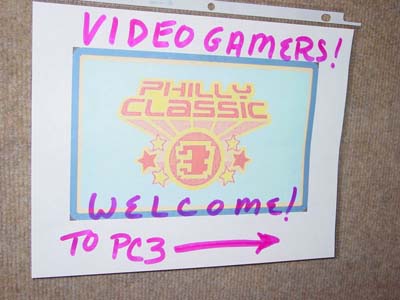 Signs leading the faithful to the correct hall, as there were several events taking place at the convention center.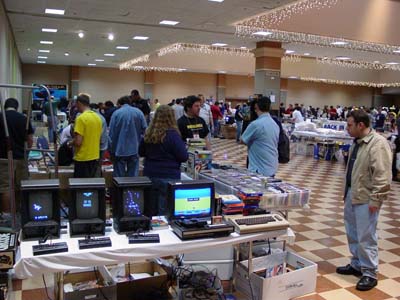 Here's a nice shot taken near the entrance, showing how large the show floor was. This is only about half of the floor (the left half), but it gives you a good feel for the depth.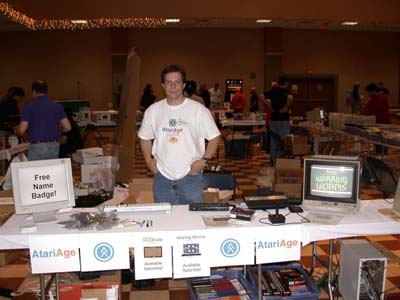 Here's a shot of me standing in our booth on Friday, before things got too hectic. At first we only had one 7800 system setup to demo Warring Worms and SCSIcide, but I was able to borrow a small television from the PhillyClassic organizers, which allowed us to demo both games simultaneously. We were also giving out AtariAge name badges, which turned out to be quite useful since the PhillyClassic badges didn't have a space to write your name. I also brought a good amount of trade bait (some of which you can see under the table), although in the end I didn't have enough time to really go after.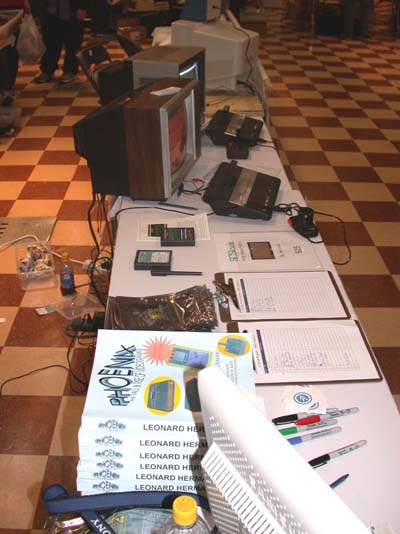 Here's a shot of our table on Saturday, at which point we had two 7800 systems setup to demo Warring Worms and SCSIcide. We were also selling copies of Leonard Herman's Phoenix book.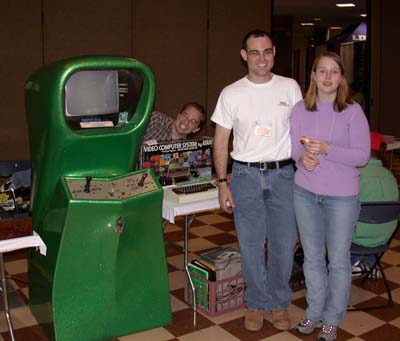 Cassidy Nolen and his wife posing in front of their booth. To the left is Cassidy's prized Computer Space, which he had powered up and, much to my amazement, actually let people touch and play.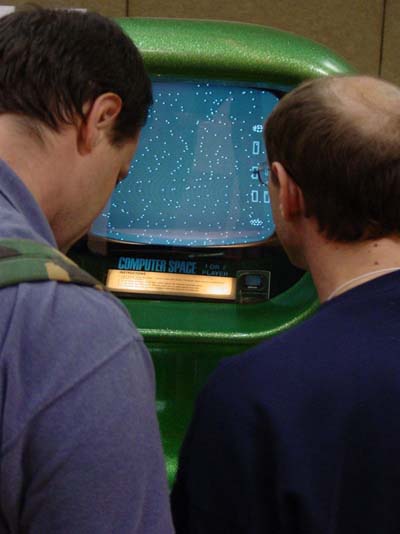 A closeup shot of two people enjoying Computer Space.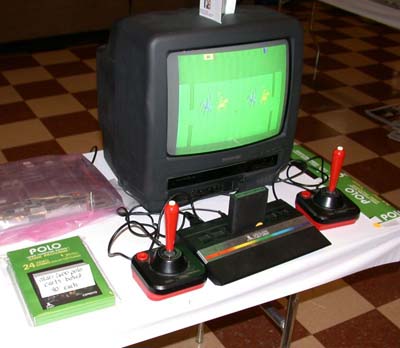 Cassidy Nolen was selling boxed copies of the unreleased game Polo, programmed by Carol Shaw. The package included an Atari-style text label, manual and box. These quickly sold out, as Cassidy didn't bring a huge number of them to the show.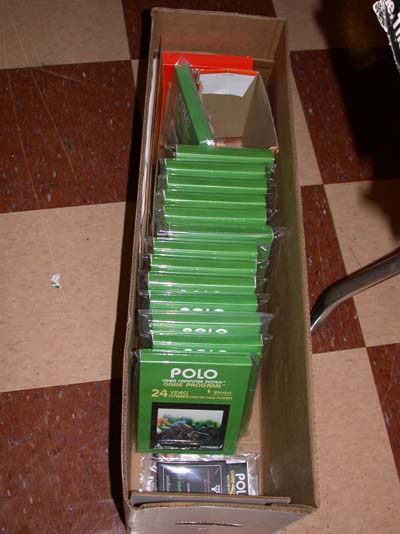 The last time these boxed copies of Polo will ever be seen together.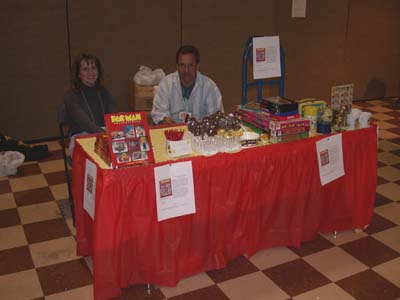 Deborah Palicia was on hand to promote her new Pac-Man Collectibles book. I knew there was quite a bit of Pac-Man merchandise out there, but I had no idea that there was enough to put together a book! This book contains pictures of over 400 items, all taken from Deoborah's Pac-Man collection. A must have if you're a Pac-Man fan!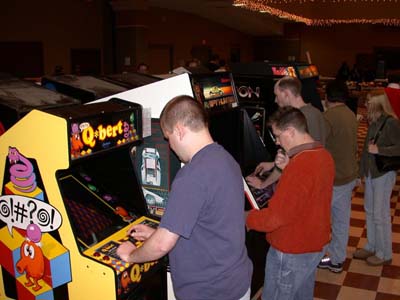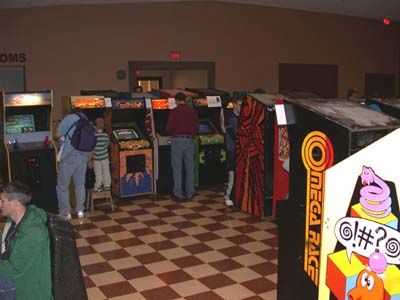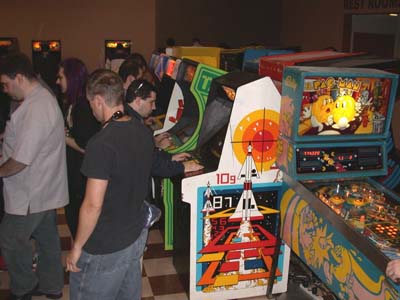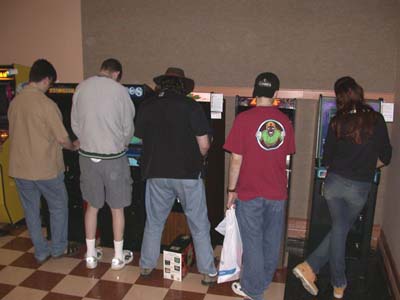 There was an impressive assortment of arcade games at PhillyClassic 3, all of which were set on free play, and all of which were constantly occupied.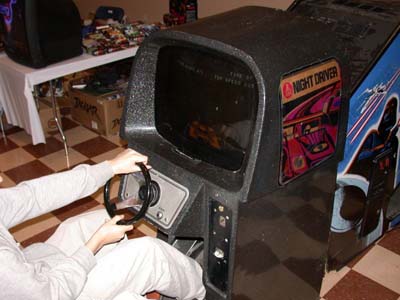 A working and playable Night Driver, one of Atari's earliest arcade games.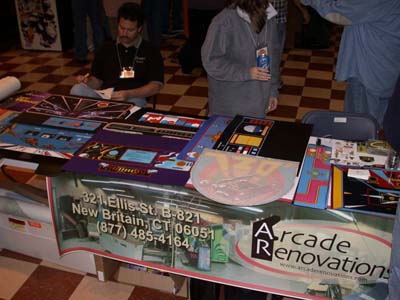 Arcade Renovations was on hand to display their arcade cabinet artwork, control panel overlays, and other merchandise they sell to help individuals restoring arcade games to like new condition.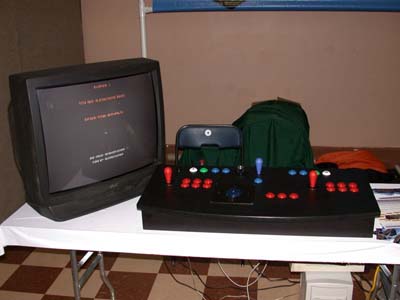 The SlikStik arcade controller, which allows you to enjoy arcade games on your computer using genuine arcade controls.
The Songbird Productions booth, stocked with Jaguar and Lynx games. Cark Forhan was selling his latest Jaguar game, Protector SE, as well as his most recent Lynx title CyberVirus.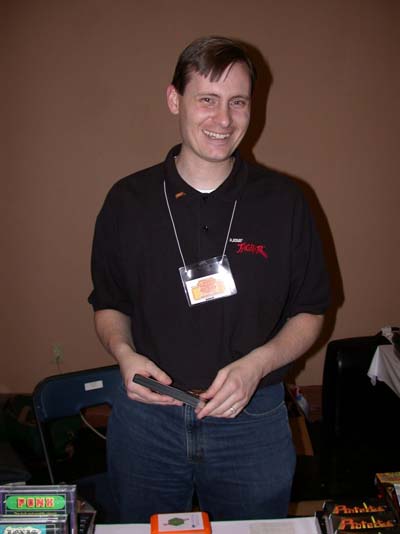 Carl Forhan of Songbird Productions.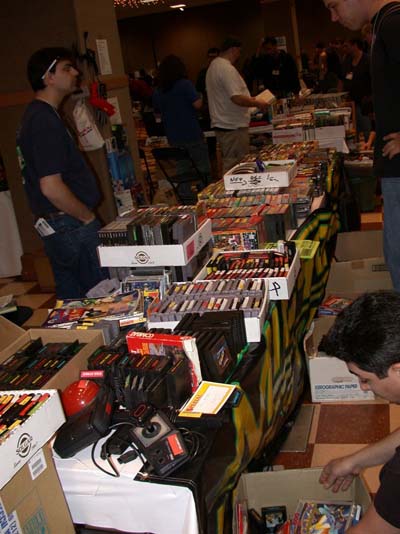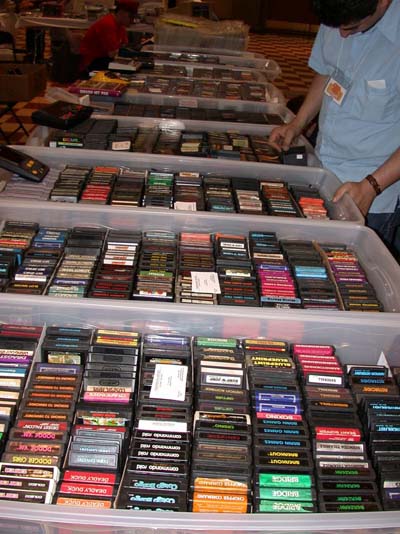 There were a good number of tables stacked with hundreds and hundreds of games. PhillyClassic is a great show if you want to augment your collection with games you don't yet have. Most people were selling games, but if you wanted to trade you'd find plenty of people who'd be happy to accomodate you.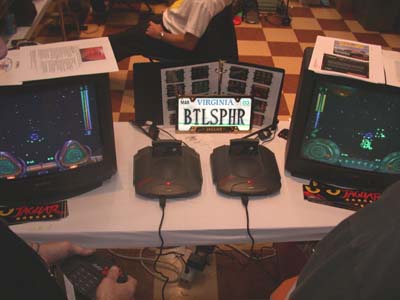 What classic gaming show would be complete without a pair of Jaguars hooked together for some two-player BattleSphere action?