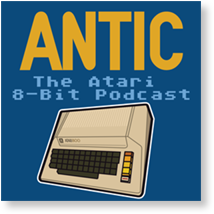 Did you dream of going to Camp Atari, the summer computer camp where kids could play with and learn about Atari computers all day? So did we. A special episode of the ANTIC Podcast goes deep into the story of Camp Atari, including sound bites from the Today Show, the little-known documentary movie about the subject, and interviews with campers, counselors, and the director of the camps. Those interviewed include:
Bob Kahn, Atari Director of Special Projects
Paul Somerfeldt, a teaching assistant
Dave Dresden, a camper
Barry Champagne, a camper
ANTIC, The Atari 8-bit Podcast, focuses on Atari 8-bit computers (800, XL, XE), and is hosted by Randy Kindig, Kevin Savetz, and Brad Arnold. You can find the current and past episodes of ANTIC on iTunes, the Apple Podcast App, and at www.AtariPodcast.com. You can discuss the podcast in our Atari 8-bit Computers Forum.

Discuss online: 176 comments in Atari 8-Bit Computers Forum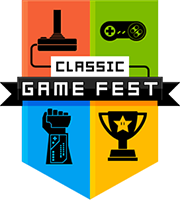 AtariAge attended the 2015 Classic Game Fest in Austin, Texas the weekend of July 25th and 26th, and we had a great time! The show was jam-packed both days, with over 5,000 classic gaming fans in attendance. We had many new and upcoming homebrew games on display in our booth, and hosted tournaments for Space Rocks and Fall Down. Several homebrew authors were in attendance, and many AtariAge members stopped by the booth! We took some videos at the show, as well as photos, which you can view by following the links below: Classic Game Fest has posted an initial recap video that you can view below:



Next year's Classic Game Fest has already been announced, taking place July 30-31, 2016. The event is being held again at the Palmer Events Center, however, the show is nearly doubling in size, going from 25,000 square feet to 45,000 square feet! The next event we're attending is the Portland Retro Gaming Expo, October 17-18 at the Oregon Convention Center. We'll be releasing several new games at the show, and will have a large booth with many new and upcoming homebrews available to play. We look forward to seeing many AtariAge visitors in Portland!

Discuss online: 11 comments in 2015 Classic Game Fest Forum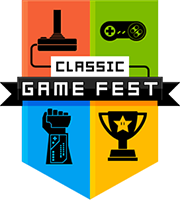 AtariAge is attending the Classic Game Fest this upcoming weekend (July 25th and 26th), in Austin, Texas and we'll have a large booth setup with over 20 Atari 2600, 5200, and 7800 consoles! These systems will be running some of the latest homebrew games, as well as several games soon to be released, including:
BRIK (2600)
Galactopus (2600)
JumpVCS (2600)
The Stacks (2600)
Star Castle Arcade (2600)
Titan Axe (2600)
Wall Jump Ninja (2600)
Mr. Do! (5200)
Zaxxon (5200)
Draker Quest (7800)
Dungeon Stalker (7800)
T:ME Salvo (7800)
In addition, we'll be unveiling a brand new Atari 7800 game from Bob DeCrescenzo (PacManPlus), who will be attending the Classic Game Fest in person! You may find other surprises at our booth as well! Other notable classic gaming figures in attendance will include Howard Scott Warshaw (E.T., Raiders of the Lost Ark, Yars' Revenge), Darrell Spice, Jr. (Medieval Mayhem, Space Rocks, Stay Frosty 2), and Fred Quimby (creator of the Harmony Cartridge). Ernest Cline, author of Ready Player One and the recently released novel Armada will also be present. If you enjoyed Ready Player One, We will be demoing a new version of The Stacks, an Atari 2600 game set in the Ready Player One universe! Be sure to check out the Q&A session with Ernie Cline, Howard Scott Warshaw, and Mike Mika at 1pm on Sunday. And, if you're a big Ultima fan, Richard Garriott (Lord British), Starr Long, and others from the original Ultima team will be on-hand!

AtariAge is sponsoring two Atari 2600 tournaments during the Classic Game Fest. On Saturday at 4pm, you can compete against others using a special Tournament Edition of Darrell Spice, Jr.ís Space Rocks. If you like the classic arcade games Asteroids or Asteroids Deluxe, youíll l love Space Rocks! Our second tournament is 4pm on Sunday using the 2600 homebrew Fall Down. This game features frenetic two player head-to-head action, where your goal is to survive longer than your opponent! Tournament games will be played on a large, 65Ē television so everyone can enjoy the frenzy! The winners of these tournaments will receive a copy of the game (in the case of Space Rocks, a signed, boxed copy), gift certificate in the AtariAge Store, and more! Stop by our booth to sign up for the tournaments and practice on the games beforehand!

To learn more about the show, please visit the Classic Game Fest website. If you'd like to sport an AtariAge badge, please check out this thread in our Classic Game Fest forum. See you at the show!

Discuss online: 227 comments in 2015 Classic Game Fest Forum


The 2600 High Score Club has launched its latest high score contest--Stay Frosty 2! Stay Frosty 2 was the 2014 AtariAge Holiday Cart and is the sequel to Stay Frosty, which appeared several years ago as part of the Stella's Stocking holiday cartridge. To make Stay Frosty 2 available to a wider audience, we've released the binary for Stay Frosty 2 for the first time! This will allow anyone with a Harmony Cartridge to enjoy the game on a real system (if you don't own the cartridge), or via emulation in the excellent Stella 2600 Emulator.

Everybody's favorite fabled frosty firefighter is back! But so are those pesky fireballs and they're hotter than ever! This year they've kidnapped Santa and some of his helpers, so it's up to you to put out the fireballs and rescue your friends from their fiery fate. Your first frosty adventure was just a warm-up - now there are all new levels to conquer and challenges to face! Fortunately, you've found some new magic in that old silk hat of yours. Can you stay frostier, fight your way to the fireballs' frigid fortress and freeze those fiendish flames?



If you don't yet own a copy of Stay Frosty 2, it is available in the AtariAge Store complete with a beautiful label and manual illustrated by David Exton. We've also added a professionally printed box as an option starting today. Any copies of Stay Frosty 2 purchased through the end of July will be numbered, as all copies sold thus far have been. Starting in August, the label will be slightly changed and future copies will not be numbered.

Discuss online: 104 comments in 2600 High Score Club Forum


Calling all homebrew game developers! Its time to rock the Intellivision world with the start of the first IntyBASIC programming contest. We want to see the awesome games that you can create with this easy to learn language. It doesn't matter if you are a novice or a professional programmer as long as you have fun creating your masterpieces.

2015 IntyBASIC Intellivision Games Programming Contest is taking place between July 1st, 2015 and December 31st, 2015. The contest is sponsored by AtariAge, GroovyBee, nonner242, nanochess and CollectorVision. The (possibly obsessed) collectors revolutionika and cmart604 will also be providing some additional prizes.

All contest entries submitted must be written in IntyBASIC. The current prizes are as follows:
1st - Hive Deluxe Edition, a boxed copy of the game entry on cartridge and 2 Bee3s
2nd - Hive Standard Edition and the game entry on cartridge
3rd - Game entry on cartridge and a copy of Space Raid by nanochess
The 1st prize winner also has the opportunity to have their game published in CIB form with the multi-platform games publisher CollectorVision.

Full details about the contest can be found here in our IntyBASIC Programming Contest forum. If you haven't gotten started in Intellivision programming yet, our Intellivision Programming Forum is a great place to start! We look forward to playing everyone's entries! Good luck!

Discuss online: 47 comments in IntyBASIC Programming Contest 2015 Forum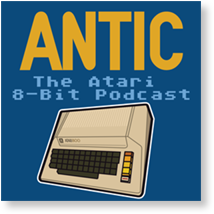 Episode 23 of ANTIC: The Atari 8-bit Podcast is now available. In this episode:
We discuss new Atari archive sites
Randy tells us all about BASIC XL
Kevin delves into the sordid history of Dorsett Educational Systems
Bill Kendrick fills us in on a panoply of stuff, including a brain transplant for your 8-bit.
ANTIC, The Atari 8-bit Podcast focuses on Atari 8-bit computers (800, XL, XE), and is hosted by Randy Kindig, Kevin Savetz, and Brad Arnold. You can find the current and past episodes of ANTIC on iTunes, the Apple Podcast App, and at www.AtariPodcast.com. You can discuss the podcast in our Atari 8-bit Computers Forum.

Discuss online: 248 comments in Atari 8-Bit Computers Forum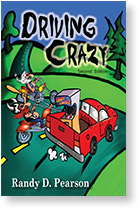 Driving Crazy, the formerly self-published novel by AtariAge forum member Atari Smeghead, has been picked up by a mainline publisher for nationwide release and distribution. Award-winning author Randy D Pearsonís debut novel is now part of the Tate Publishing family, and saw a June 16, 2015 release date.

Driving Crazy is a humorous adventure about two lifelong friends who travel across the United States to pick up a Crazy Climber machine. They find themselves in all sorts of trouble, and will have to rely on their luck and ingenuity if they hope to get this classic arcade game, and themselves, home in one piece.

This 273-page novel is filled with humor, drama, and exciting chases. It features many video game scenes, including such arcade classics as Galaga, Tempest and of course, Crazy Climber. Even the Atari Jaguar has a cameo.

Retail price for Driving Crazy is $20.99 and is now available everywhere books are sold, including Amazon.com and Barnes and Noble (both the stores and online). For more information, including reviews, excerpts, and deleted scenes (or to purchase a signed copy directly from the author), please visit www.randypearson.org or join the discussion in our Marketplace Forum.

Discuss online: 90 comments in Marketplace Forum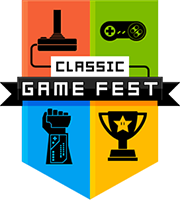 Join AtariAge at this year's Classic Game Fest, taking place in Austin, Texas on July 25th and 26th. Now in its 8th year, Classic Game Fest has become one of the largest retro video game conventions in the country. Last year's event (greatly expanded from previous years) featured more than 25,000 square feet of retro gaming awesomeness and attracted over 4,500 enthusiastic attendees from all over Texas and around the world. Come celebrate the biggest retro video game convention in Texas during two days of exciting classic video games, retro game tournaments, costume contests, live video game music, and more!

Several special guests have been announced for this year's show, including Richard Garriott (co-founder of Origin Systems and creator of the Ultima series of role-playing games), Starr Long (long-time past and present collaborator with Richard Garriott), Howard Scott Warshaw (author of the 2600 games E.T. The Extra Terrestrial, Yars' Revenge, and Raiders of the Lost Ark), and Ernest Cline (author of Ready Player One and the upcoming novel Armada).



AtariAge will be present at the Classic Game Fest with a large number of Atari 2600, 5200 and 7800 systems setup for play all weekend. You'll be able to try out some of the latest homebrew games, upcoming games to be released later this year, and other games currently in development. Please visit the Classic Gaming Fest website to learn more about the event. We've also setup a Classic Game Fest Forum, where you can discuss the show with other AtariAge members who'll be attending! If you're attending and would like an AtariAge badge with your forum handle (and an AtariAge lanyard), please visit this forum thread.

Discuss online: 24 comments in 2015 Classic Game Fest Forum


The Atari 2600 Encyclopedia Volume 1 is a new book containing detailed information and imagery of Atari 2600 games, the first of a planned four volume set. The book is authored by Derek Slaton (whose credits include the Sega Master System Encyclopedia) and features imagery designed by Darren Doyle. The first Atari 2600 Encyclopedia volume is just over 400 pages and covers the first 100 titles for the Atari 2600, with each game receiving a four page full-color spread. The games each feature a lengthy writeup, screenshots, box/cartridge/manual scans, and the book contains a host of other features, such as Activision patch scans, catalog examples, and for the iBooks version, gameplay footage. US Amazon site and retails for $50 (although Amazon runs specials so the price will often be lower). If you'd like a digital version of the book, you can purchase a PDF from Sellfy for $9.99, or an iBooks version for $12.99. Plans are to have the book available on the UK Amazon site, hopefully the end of May. You can discuss The Atari 2600 Encyclopedia with the book's author in our Atari 2600 Forum.

Discuss online: 241 comments in Atari 2600 Forum


AtariAge user apemaster from Yoda's Video Arcade has announced a new game called Retrory. Retrory is a memory card matching game, where you find pairs of matching cards by turning them over. This is a physical game, as opposed to a video game, featuring 80 cards (40 "pairs") and a 12-page full-color instruction booklet, packed in a 2600-style box. The cards themselves are 6cm x 6cm (2.4") square and are about 2mm thick. Each card is double-sided and full-color printed, with a canvas-structure finish. Atari 2600 Forum.

Discuss online: 83 comments in Atari 2600 Forum


September 5, 2015
Did you know?
The Atari 2600 was originally known as the Atari VCS (Video Computer System).
Contests
Mailing List